One of the main objectives of Fairway is to become the meeting point for tourism professionals in general, and the Camino de Santiago in particular. For this reason, the Congress intends to deal with and build bridges between current issues and trends, as well as training and debate aspects, with issues that really concern a very broad and multidisciplinary sector that is linked to the Jacobean Routes: accommodation, destinations, tourism services SMEs, restaurants, tourism students, etc. In this fourth edition, all the activities included in the congress will be broadcast via streaming.
The showcase to show or know the news of the sector.
The meeting point between companies, institutions and tourist destinations.
A commercial platform for agencies, reservation centers, websites and entrepreneurs of tourist services and products on the Camino de Santiago.
An opportunity to get in touch with a totally new business model designed for companies on the Camino.
In short, the Fairway is the IV Recruitment Fair of the Camino de Santiago.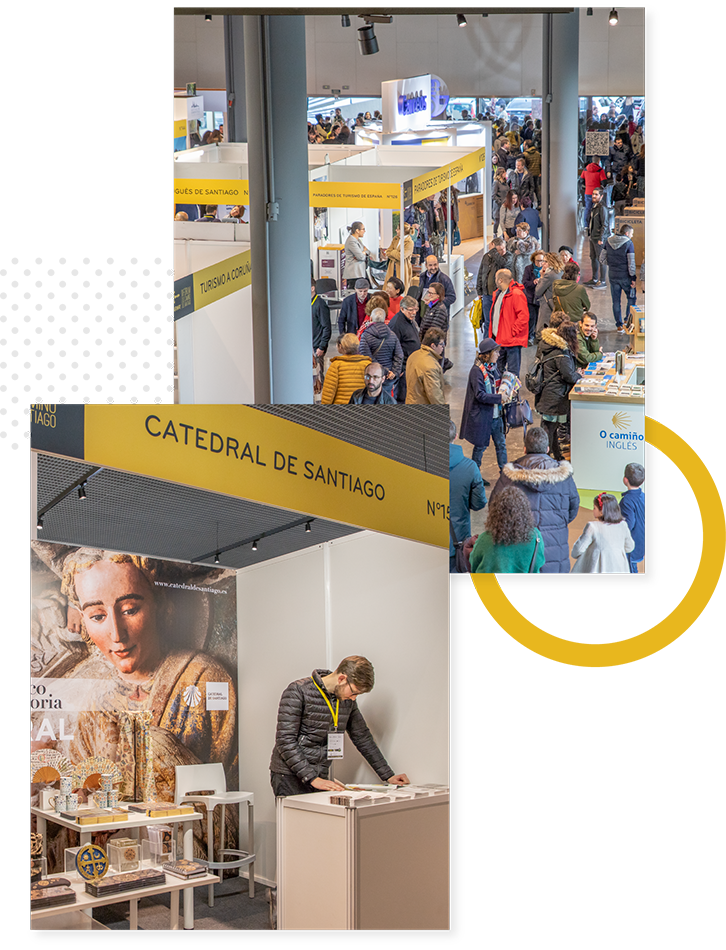 Sector:
Tourism, Travel, Leisure

Place:
Palacio de Congresos de Galicia
Santiago de Compostela

Dates:
From 07 to 09 November 2021



Exhibitor profile (Fair):
Companies and / or institutions established or offering services in the area of ​​influence of any of the Caminos de Santiago.
Visitor profile
(Fairway Academy, Congress and Workshop):

Professional public: travel agencies, hotels, hostels, rural tourism houses, retailers, wholesalers, receptive tourist companies, service companies.

Administration: tourist institutions, political leaders and positions of the administrations involved.

General: pilgrims, entrepreneurs and interested persons Scope: on the Camino and / or in the programming designed for the event.