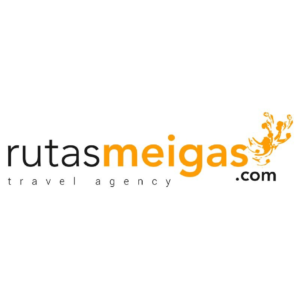 At Rutas Meigas we create unique experiences for pilgrims wanting to do the Camino de Santiago and travellers interested in exploring the north of Spain and Portugal. Since our establishment in 1998, we have designed and organised customised tourist trips and routes for individuals and groups.
Our main objective is guaranteeing that any trip is a magical experience to be enjoyed without any worries:
1. We have a 24-hour emergency hotline in Spanish, English, German, and Italian.
2. We are based in Santiago de Compostela, the place to be to excel in what we do.
3. Our work method is based on honesty.
4. Flexibility to plan routes in accordance with our pilgrims' and travellers' needs.
As an online retail-wholesale agency (XG-500), we provide services for both final clients and other national and international agencies. We also take care of the travel needs of companies: business trips, incentive trips, conferences, and meetings.
We are proud to be first Galician travel agency in organising personalised trips for small groups of 2 to 8 persons. Since 1999, we have also included WINE TOURISM in our routes around Galicia. Moreover, in the year 2000 we were one of the first companies to provide support for pilgrims doing the Camino de Santiago.
Our sphere of action is expanding more and more. We now have more than 30 routes in Galicia, which makes us specialists and experts regarding the most spectacular places to visit, where culture, nature, and cuisine combine in an exceptional way.
Caminos where present
All the Caminos de Santiago
Calle Lisboa, 16 Bajo. 15707, Padrón, A Coruña