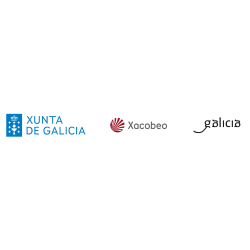 Decree 196/2012 established the Galician Tourism Agency as a regional public agency with the objective of promoting, coordinating, and managing regional policy in the field of tourism, and especially the promotion and regulation within the region, and the conservation and promotion of the Caminos de Santiago.
Functionally, the Galician Tourism Agency depends on the Xunta de Galicia President's Office.
Caminos where present
Todos los Caminos de Santiago.
Estrada Santiago-Noia, km.3, 15897 - Santiago de Compostela