Fairway's Open Day is designed to complete the 5th Forum of the Camino de Santiago by offering attractive activities, for both Santiago residents and visitors alike. This event will take place on the first day of Fairway, coinciding with the public holiday of November 1 to make it easier to attend. 
Based on the Camino de Santiago, different types of initiatives have been planned for all ages. These include the "I Camino" Route (which will enable us to discover the city from a different perspective thanks to Official Tourist Guides); escape room sessions; mindfulness workshops, or gastronomic initiatives that will take us on a tour of the different Camino routes featuring a variety of tapas. There will also be a musical performance to round off the day. All these initiatives are admission free.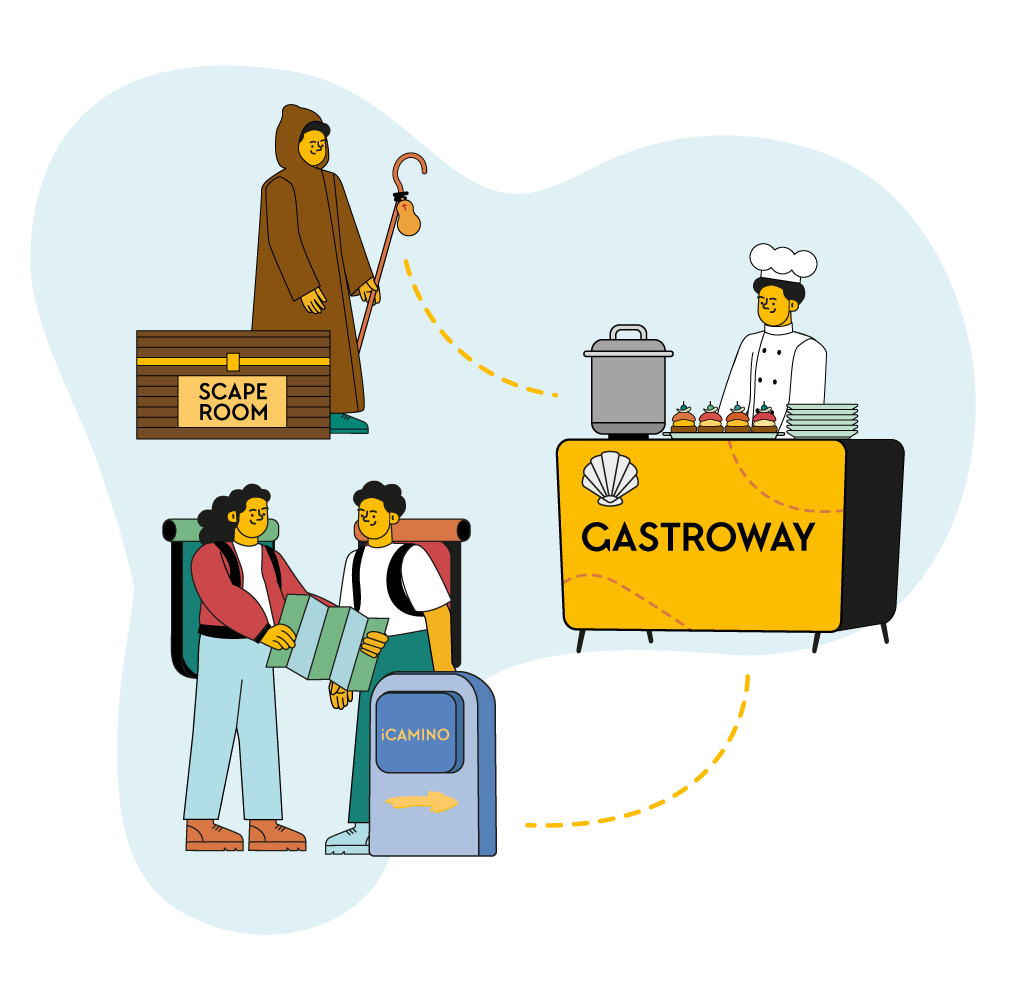 Did you miss last year's Fairway?
Here is a summary of the Open Day 2021 activities in images.
Since many of Compostela's visitors do not do the Camino de Santiago, Fairway offers them, and residents, the possibility of venturing beyond the usual tourist circuits and enjoying a closer contact with the city. The I Camino route links the five Caminos that converge in Santiago de Compostela. Approximate duration: 4 hours.
Maximum number of participants: 200
09.30 - 13.30 H (approx.)
The basements of Compostela's Palacio de Congresos have revealed the old belongings of a mysterious pilgrim, but due to an ill-fated curse on them, strange phenomena have started occurring in the building. Participants have to follow the clues to solve the mystery of the pilgrim.
Participants per group: 8 / 2 groups per hour

10.30 / 11.30 / 12.30 / 13.30 / 16.30 / 17.30 / 18.30 H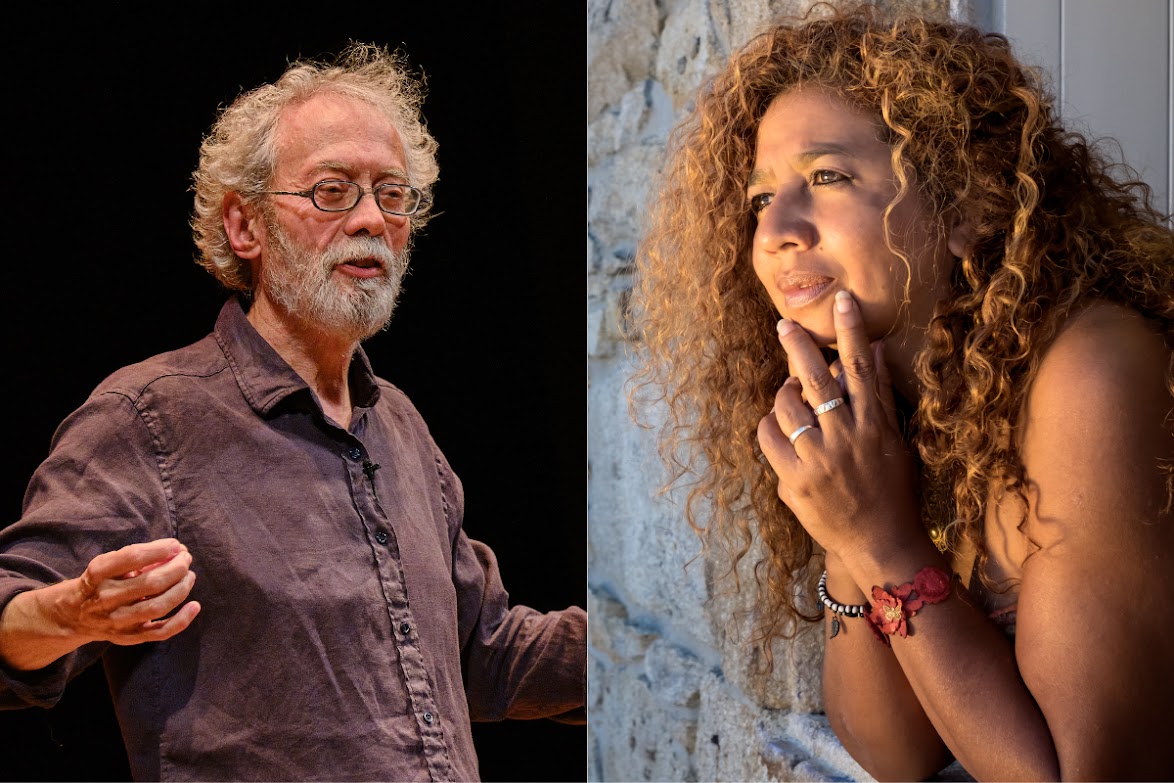 "Peregrinas do Além. Instrucións para voltar á casa quando xa morriches"
Quico Cadaval and Sole Felloza find themselves at a crossroads on stage. Everyone knows that stories are full of routes, and routes full of stories.
On All Saints' Day, they will speak about those who are here and those on other side. The public is asked to bring their soul in good condition.
Admission free until the hall is full
All of Fairway's visitors on November 1 will have the chance to discover the Camino de Santiago's gastronomy, with a selection of tapas based on some of the most characteristic recipes of the different pilgrimage routes to Santiago.
The tapas will be paired with a selection of wines from the different regions that the Camino passes through.
Prices of tapas: 4,5 €
Admission free until the hall is full.
PALACIO DE CONGRESOS Y EXPOSICIONES DE GALICIA
The Camino is a break for many pilgrims in their life, a moment to fully enjoy the present. These workshops will explain the basic guidelines for attaining that state of mind that emerges when we focus our attention on the present, without judging it and centring our attention on the immediate experience.
Participants per group: 24 
The Open Day will end its programme of proposals open to visitors with a concert by Xabier Díaz. This performance will round off a day full of activities for all ages.
Admission free until the hall is full.