Due to the limited seating capacity for some activities, you must register beforehand. You can register free of charge on this website.
If you would like detailed information about all the initiatives that we have prepared for the 5th Forum of the Camino de Santiago, click on the button below and consult this year's programme.
We are waiting for you at Fairway from November 1 to 3!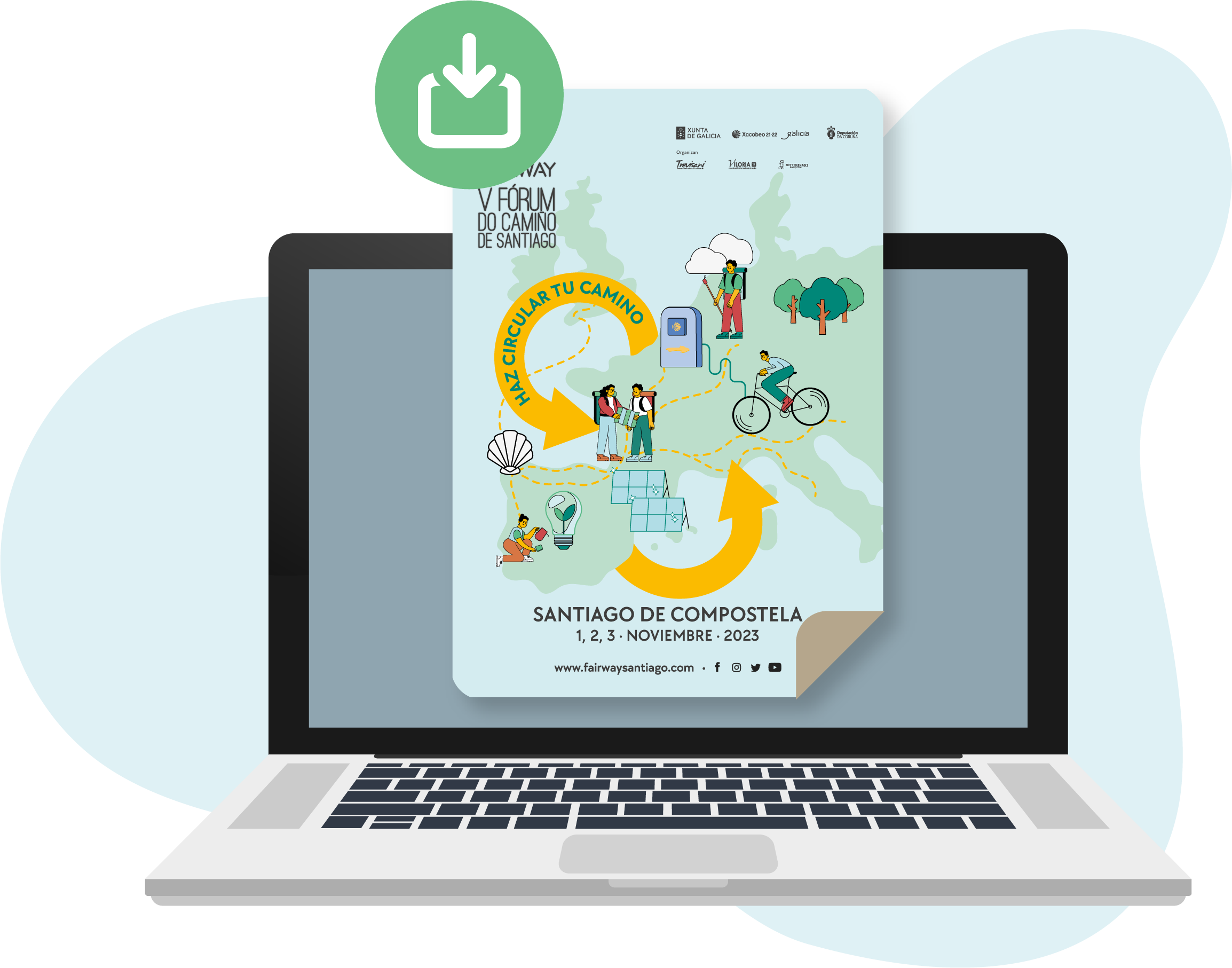 Since many of Compostela's visitors do not do the Camino de Santiago, Fairway offers them, and residents, the possibility of venturing beyond the usual tourist circuits and enjoying a closer contact with the city. The I Camino route links the five Caminos that converge in Santiago de Compostela. Approximate duration: 4 hours.
Maximum number of participants: 200 
09.30 - 13.30 H (approx.)
The basements of Compostela's Palacio de Congresos have revealed the old belongings of a mysterious pilgrim, but due to an ill-fated curse on them, strange phenomena have started occurring in the building. Participants have to follow the clues to solve the mystery of the pilgrim.
Participants per group: 8 / 2 groups per hour

10.30 / 11.30 / 12.30 / 13.30 / 16.30 / 17.30 / 18.30 H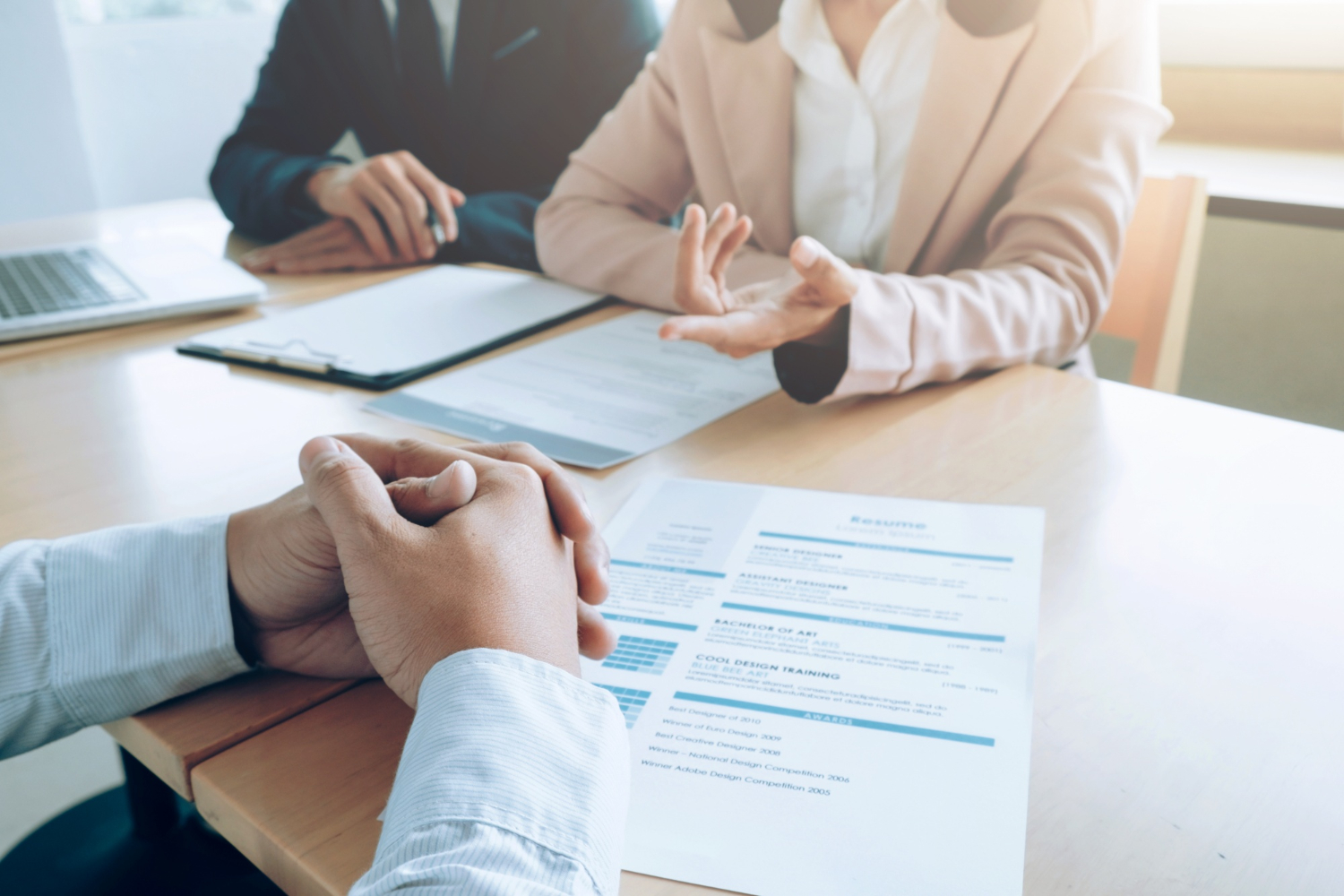 JOB MARKET. WORKSHOP-ROLE DYNAMICS
Activity with the active participation of those in attendance.
Actividad con participación activa de las personas asistentes
Moderated and promoted by: Ronsel Foundation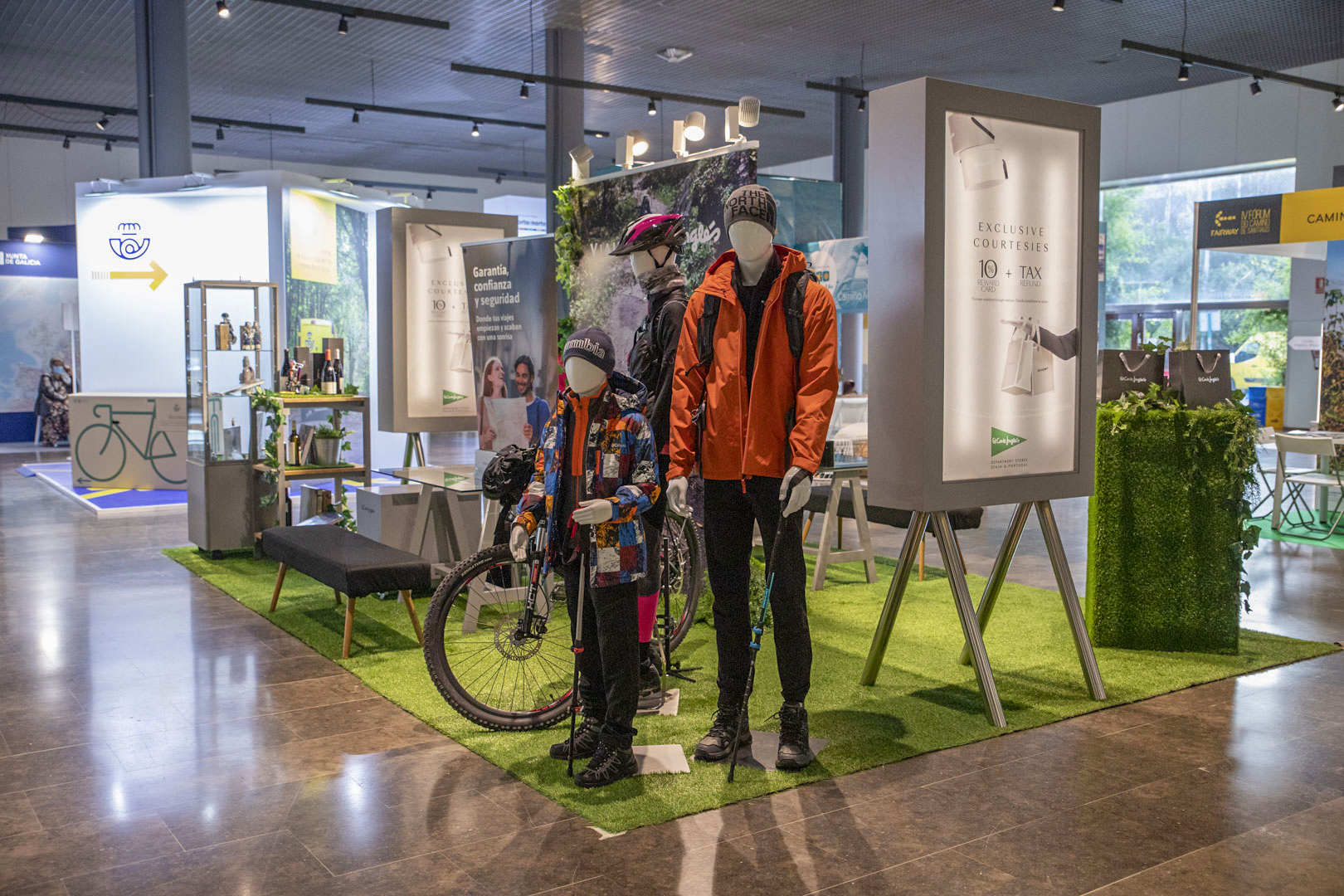 Entrepreneurs on the Camino
Entrepreneurs with different business models will share their experiences to serve as inspiration or a model for those who would like to undertake an enterprise.
Moderated by: Rafael Vázquez, Coordinator of Ronsel Foundation

Participants:
 – David Don, CEO of Walking Eating Galicia
 – Francisco Román, Manager of Bike León
 – Ramón Mendez, Director of Tu Buen Camino
 – Sabela Gippini, CEO of Galiwonders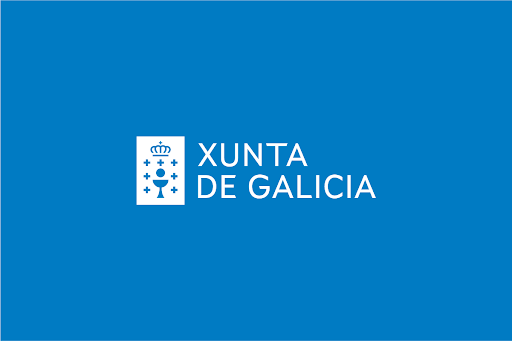 The "Retorna" programme, attracting talent to Galicia
Galician government officials and participating companies speak to us about the opportunities provided by this programme.
Moderated by: Luis Deber, Director of Ronsel Foundation
Participants :
 – Diego Carbajosa, Director of the International Area of Ronsel Foundation and Coordinator of "Retorna Cualifica Emprego" programme
 – Flor Teijeiro, Returned Galicia through "Retorna" Programme and employee of Nortempo Foundation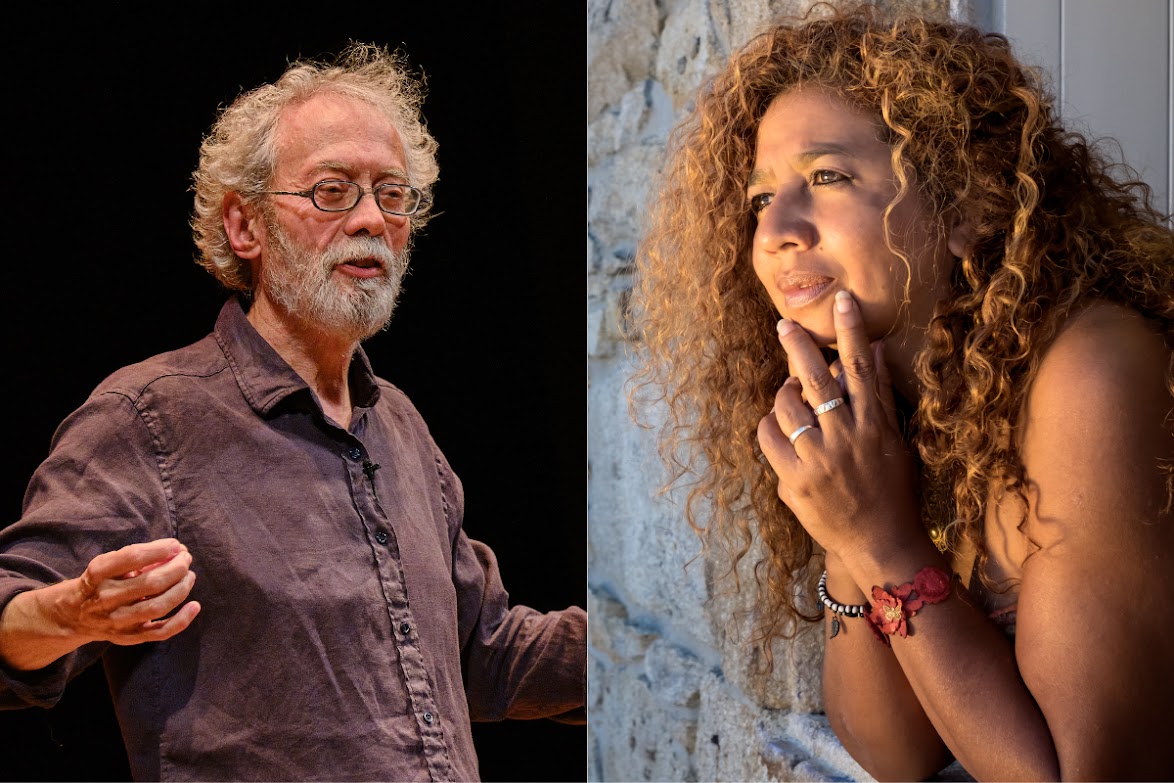 "Peregrinas do Além. Instrucións para voltar á casa quando xa morriches"
Quico Cadaval and Sole Felloza find themselves at a crossroads on stage. Everyone knows that stories are full of routes, and routes full of stories.
On All Saints' Day, they will speak about those who are here and those on other side. The public is asked to bring their soul in good condition.
Admission free until the hall is full.
All of Fairway's visitors on November 1 will have the chance to discover the Camino de Santiago's gastronomy, with a selection of tapas based on some of the most characteristic recipes of the different pilgrimage routes to Santiago.
The tapas will be paired with a selection of wines from the different regions that the Camino passes through.
Price of tapas: 4,5 €
Admission free until the hall is full.
PALACIO DE CONGRESOS Y EXPOSICIONES DE GALICIA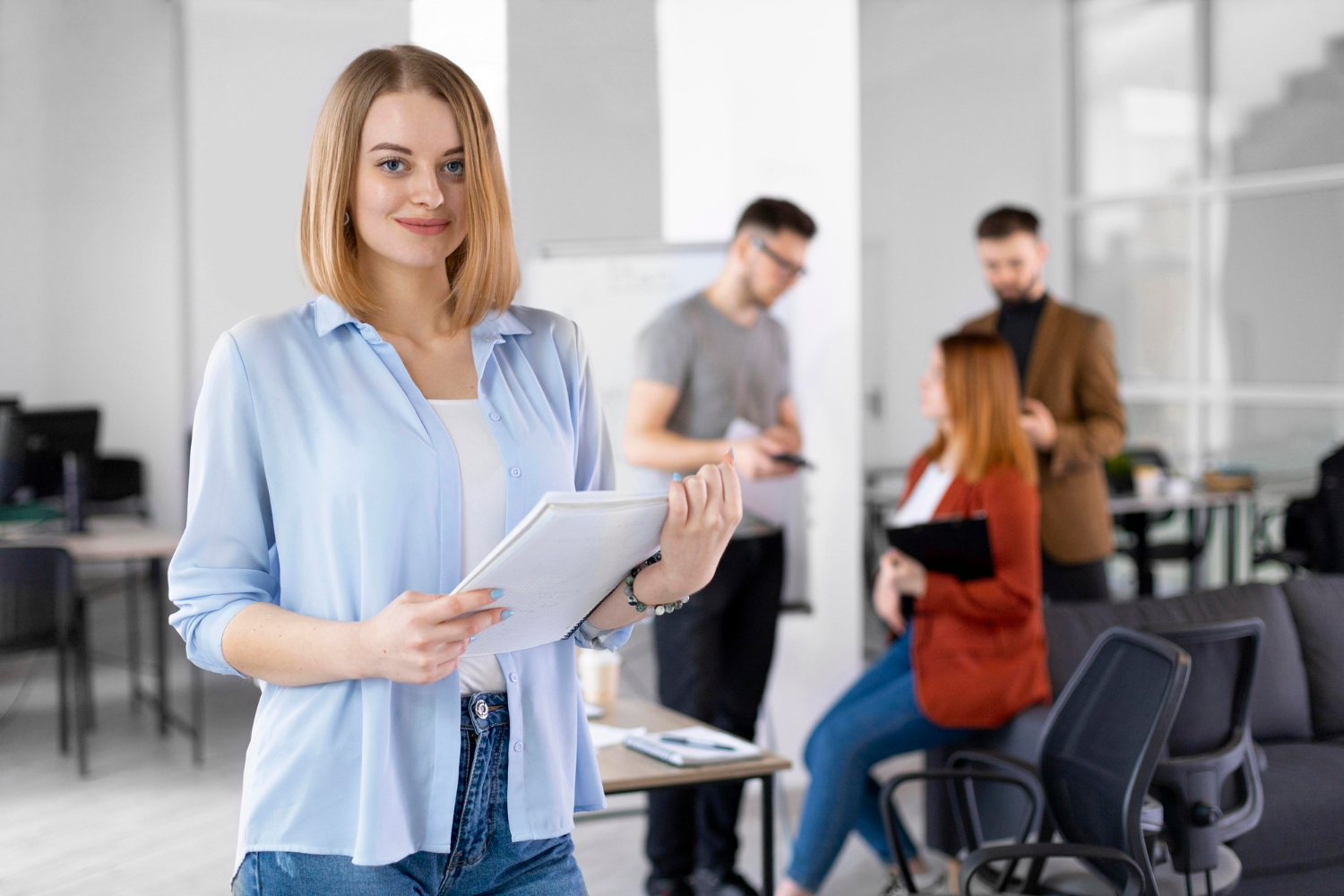 Selection of personnel according to professional skills. The importance of standing out
Human Resources manager from different sectors will discuss what they look for when selecting personnel, focussing on the choice of persons that stand out due to their attitude and skills.
Moderated by: Alba Poncelas, Responsible of Inclusion Department in Ronsel Foundation
Participants:
 – Carmen del Río, Human Resources manager in Alda Hoteles
 – Elena Vázquez, Vicepresident in AGATUR
 – Cristina Viñas, Amare Turismo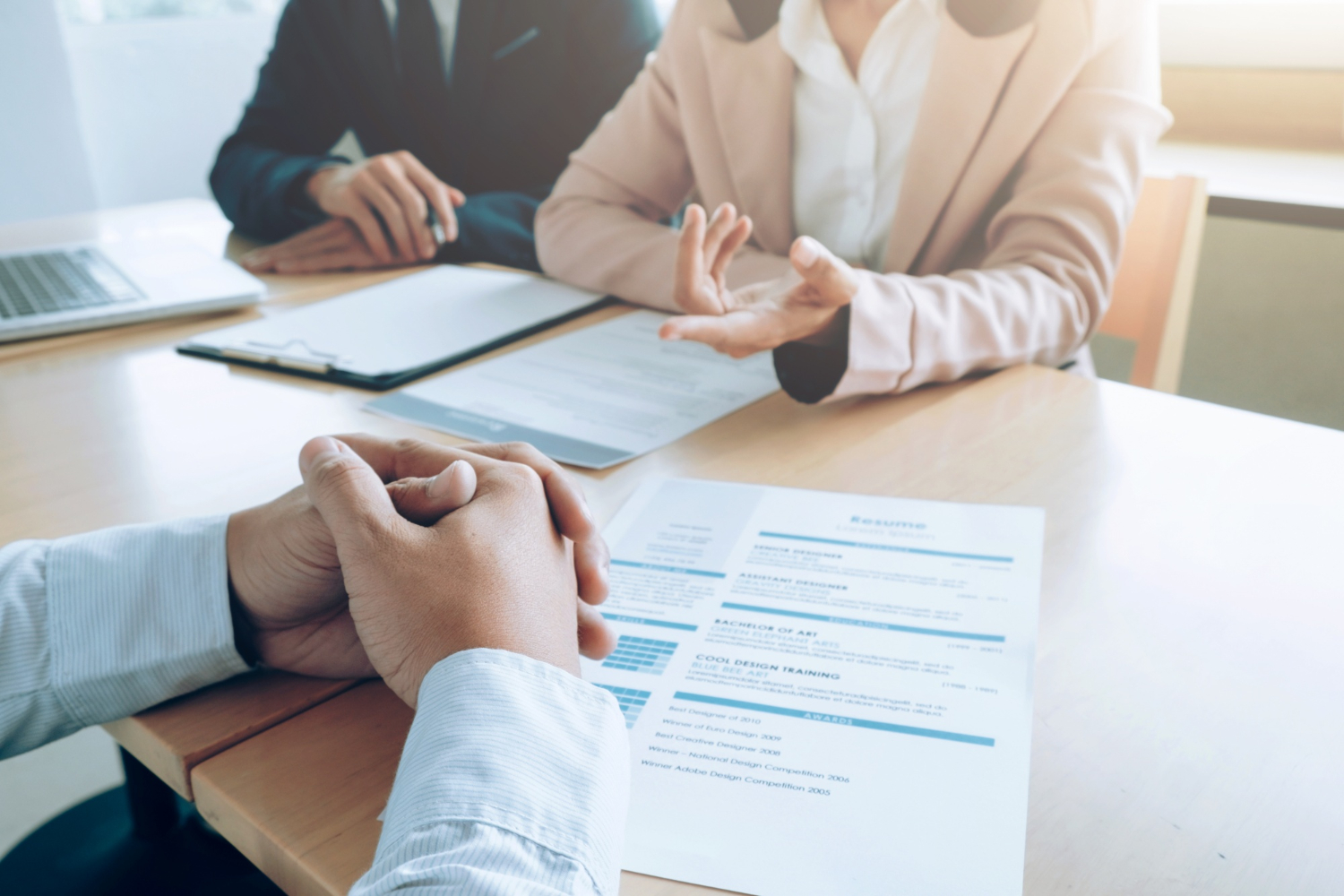 JOB MARKET. WORKSHOP-ROLE DYNAMICS
The experience of a job interview
Activity with the active participation of those in attendance.
Moderated and promoted by: Ronsel Foundation
The Camino is a break for many pilgrims in their life, a moment to fully enjoy the present. These workshops will explain the basic guidelines for attaining that state of mind that emerges when we focus our attention on the present, without judging it and centring our attention on the immediate experience.
Participants per group: 24 
The Open Day will end its programme of proposals open to visitors with a concert by Xabier Díaz. This performance will round off a day full of activities for all ages.
Admission free until the hall is full.
This opening session will start the Academy and Congress sections with the participation of representatives of different administrations, who will discuss policies in favour of the Circular Economy and Sustainability.
Speakers:
 – X. Manuel Merelles – Director of the Galician Tourism Agency
 – Miriam Louzao – Councillor for Tourism, Santiago City Council
 – Antonio Leira – Camino Representative, A Coruña Provincial Council
In such a highly competitive sector as is tourism, organic positioning (better known as SEO) has become an almost impossible task for tourist companies. OTAs, mega-search engine, and large groups dominate the first positions, thereby making local businesses invisible. However, there is still a chance of David beating Goliath.  But… but what is the stone that will enable you to find a space in Google searches, thereby generating sales/bookings conversions for your company? In this practical workshop, Iñaki Tovar will explain the key points to enable your business to appear among the top positions in Google searches, without having to pay for advertising clicks. Come and discover the secret!
The generalised increase in tourists, especially in cities, as is the case of Santiago, sometimes leads to conflicts between residents and tourists. The economic impact is undeniable, but… what price are we willing to pay?
Participants:
– Xosé Regueira – Vice-President of A Coruña Provincial Council
– Aurea Domínguez – President of the Association of Town Councils of the Camino de Santiago Fisterra – Muxía
– Pepe Formoso – President of the Professional Tourism Association of the Costa da Morte
– Miguel Pérez Cabezas –  President of the French Way Federation
– Flavia Ramil – General Manager of Santiago Tourism
– Lanzada Calatayud – Tech. Assistance of the Association of Town Councils of the Camino de Santiago Fisterra – Muxía
– Monstserrat Villar – President of the "A Xuntanza de San Pedro" Association
This round table will analyse what we are doing right when it comes to attracting the public's attention, and how we can extrapolate this to tourist destinations and businesses. To that end, it will provide specific examples about how to work on generating content and how to boost the conversions of tourist businesses by means of different social media tools.
Jairo Rodríguez Arias will impart a practical workshop in which he will explain the main advantages of tools such as Chat GPT (Microsoft), Bard (Google), Bedrock (Amazon), and how this can help a tourist business to work in certain everyday tasks. 
A revolutionary tax or a necessary payment for maintaining infrastructure and services? Pay a tax to visit a city? Many think that this is crazy while others fiercely defend the idea.
Participants:
– Luis Pedro Martins – President of North Porto Tourism
– Cesáreo Pardal – President of the Galician Tourism Cluster
 – Luisa Lorenzo –  President of the Compostela Hotel Union
– Jorge Carregal – Communication Officer of Santiago Tourism
This round table will analyse the phenomenon of digital nomads and how a resource such as the Camino de Santiago can help this niche market segment (which is real and involves a lot of money) to ensure its wonders while working, coordinating its resources. Different experts will analyse how to continue promoting Camino routes internationally.
This practical workshop will analyse how technology as emerged in a key way in the interaction between tourist agents and travellers. María Fernanda Mina will analyse new tendencies and techniques that are of interest in WhatsApp marketing strategies, analysing success stories and trends in the near future as an increasingly important technology for adding value to the traveller's journey.
The experience that pilgrimages -that inner journey that liberates, heals, and restores grace- gives those that go on them has had a great impact worldwide. This has given rise to other initiatives linked, in one way or another, to the Camino de Santiago.
Participants:
 – Brad Towle – Kumano Kodo Trail (Director of International Promotion of the  Kumano Kodo Trail)
 – Turlough O'Donnell – Camino Saety Ireland O'Donnell Association
 – Representative of the Historic Route of the Maltese Camino to Compostela (to be confirmed)
This round table is aimed at clarifying concepts about circular economy, featuring the vision of several experts on the matter. To that end, it will feature practical examples of the circular economy that have been established in Spain in recent years, and in the Camino de Santiago itself.
Managing health and safety along the Camino de Santiago is becoming one of the sector's biggest problems. This debating forum, featuring different experts, will try to shed light on a problem that is of great concern to the tourist sector.
Participants:
– Inés Mato Naveira – Sub-Director General for Programmes for Controlling Environmental Health Risks, Regional Health Department
– José Carlos Otero  – Honorary Professor of USC and member of the Spanish Entomology Association
– César Ballesteros – President of the Provincial Hotel and Restaurant Federation of Pontevedra
–  Miguel A. Rodríguez – President of AGALBER
– Iago Alonso – Manager of Plagostel
Tik Tok is one of the most popular social media platforms, especially among young people. In this practical workshop, Hugo López will explain how to use Tik Tok to generate conversions by means of quality content and this special platform's advertising tool, with particularities that not all destinations or tourist business dare to exploit.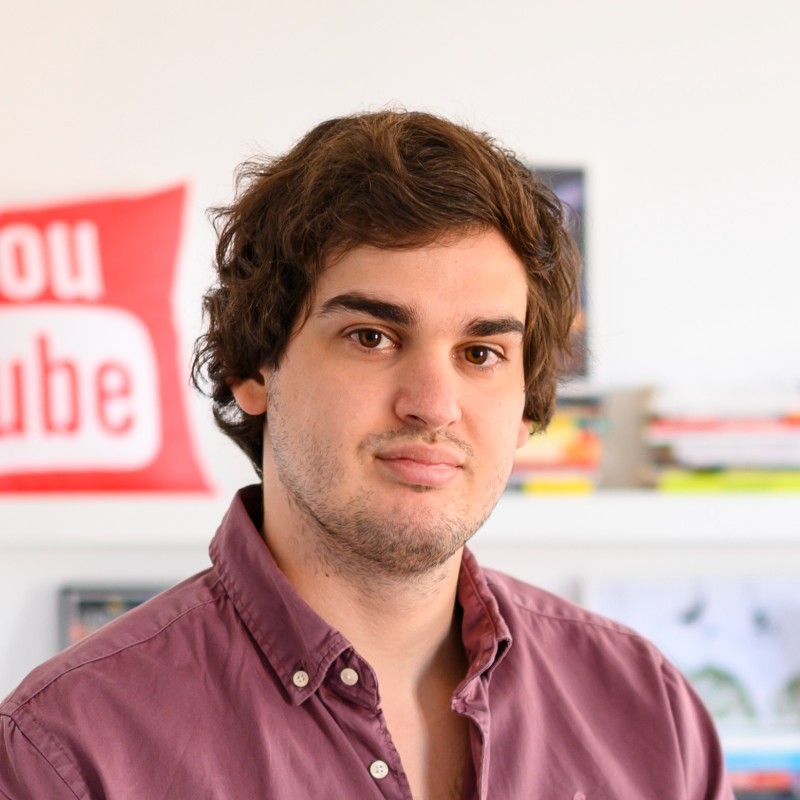 Head of Paid Media in Widitrade, Meta Ads, TikTok Ads & Google Ads Specialist, trainer, and lecturer