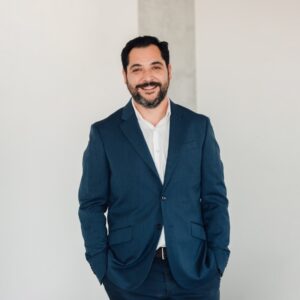 CEO en Redflexión Consultores
Metabolic Islands Project in Archena Council
He has a degree in Documentation from Murcia University. He also graduated in International Commerce Management from the Advanced School of Commercial and Marketing Management. He is an ICEX-backed specialist in Foreign Trade Strategy and Management. He worked as an export representative at the Conservas Vegetales Murcianas company and as a market analysis of Redbus (International Information Search Network). He has participated in introducing several public programmes based on methodologies for improving competitiveness in companies and strategic consultancy for public institutions. He has directed and participated in setting in motion methodologies and projects of internationalisation, business promotion, and increased competitiveness, such as: Servicio C@bi, Pipe 2000, Exportsecret, Xpande, Brandex, Win Market, Tracking the Competition, among others. He is currently the director of Redflexión Consultores, a company specialising in consultancy and competitive intelligence for internationalisation. He is an consultant for international trade and new technologies, and the managing partner of the company Tasting Party (LudicWine). He also teaches in different institutions, such as Spanish Chambers of Commerce, the Luis Vives Business School in Valencia, PromoMadrid, the Murcia Region's Promotion Institute, etc.