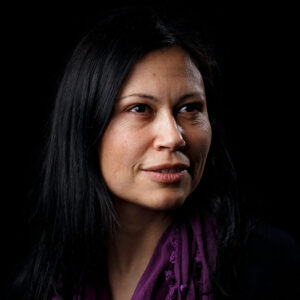 Co-fundadora de Creativas Galegas
Creativas Galegas collective and business models based on Circular Economy
Isabel Pernas is, along with Bea Barril and Sandra de Rego, one of the promoters of Creativas Galegas.
Creativas Galegas is a group made up of individuals and more than 300 small brands, in the Galician cultural field, that create and design in Galicia, with quality work being their main priority.
Professionals of the crafts, artists, stage arts, and small and select Galician producers make up this multidisciplinary group.
They are united under the slogan: "…share to grow!". In this way, the combination of many small brands makes them, as a whole, a big brand, a big entity.
On December 5, 2020, they opened a collective shop: El Mercado Gallego de la Creatividad. A heterogeneous cultural space, located in Santiago's old town, where we can find a wide range of select articles and Galician artisanal design.
The shop's assistants are the creative artists and artisans themselves. Above all, they want to provide a personal touch and generate genuine and unique human experiences, a place of peace, or in the words of many of their clients, "a place with a soul."
A museum for art lovers, with sensitivity for culture and Galicia's cultural heritage.