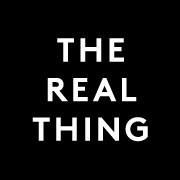 We want to know what you like and what´s more, if you let us, we want to surprise you with new things. Both those seeking their first Spanish or Portuguese experience and the well-versed traveler to Spain in search of something more, will find what they are looking for with us.
At THE REAL THING we know how to make the most popular places feel special and unique, and how to make the unknown essential.
Our trips are top-quality and tailor-made to fit your interests, needs, passions and means. We want you to go home with a suitcase full of one-of-a-kind experiences and your memory bursting with stories of both the other Spain & the other Portugal, which we hope you'll visit many more times in the future.