The 5th Fairway will be held from November 1 to 3, 2023, in Santiago de Compostela's Palacio de Congresos e Exposicións de Galicia. It will include a market, activities open to the public, a workshop, a congress, a training programme, and a job market.
Fairway continues with its firm commitment to sustainability. At the 5th Forum of the Camino de Santiago, we will discuss the circular economy from different perspectives: an extensive exhibition space, interesting debates regarding the future of the sector, business meetings, practical training for everyday activities, and inspiring success stories.
Make your Way circular at Fairway!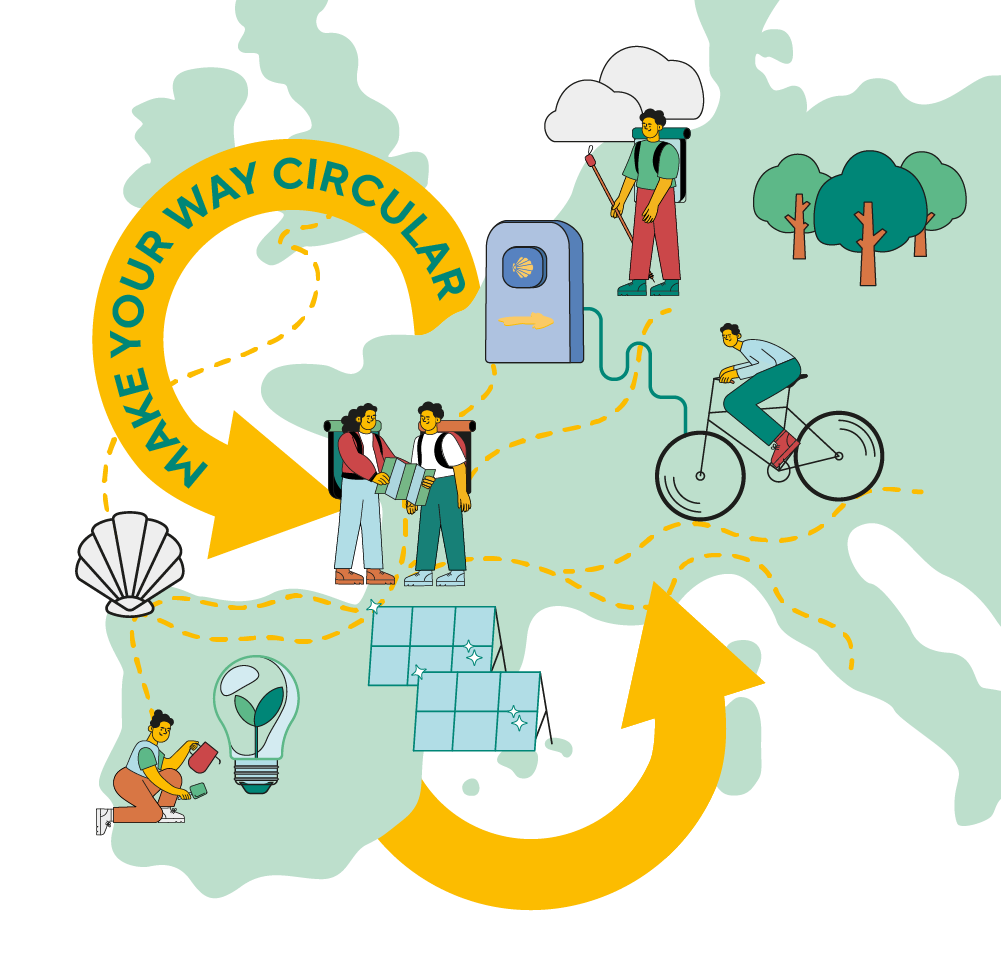 This year, Fairway will centre its programme on the theme of the circular economy. We will propose different types of activities and present experiences in this regard. We will soon provide more details about everything we have prepared.
Did you miss last year's Fairway?
Click on these videos to see a summary of each day's activities
Plaza Marcial Villamor Varela 1D, Bajo. 15703 Santiago de Compostela
congreso@fairwaysantiago.com
comunicacion@fairwaysantiago.com
comercial1@fairwaysantiago.com
feria@fairwaysantiago.com
COLLABORATORS AND ORGANIZERS
INSTITUTIONAL COLLABORATORS