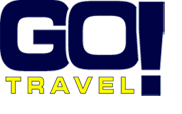 An online travel agency with more than ten years of experience. We work with individual clients, groups, associations and companies, specialising in:
– Ski trips: A Travel Agency that organises holiday packages to the SNOW, specialising in All the Snow in the World, especially customed trips, group trips, special outings to the Alps, families, associations and companies. PERSONALISED attention is provided for clients by skiers.
– Long-distance trips: Costa Rica, Brazil, United States, Canada, Argentina, Australia, India, China…
– Getaways and Experiences (Clubslowtravel).
– Flights, Hotels and car rental, online sales.

https://www.viajesgotravel.com/