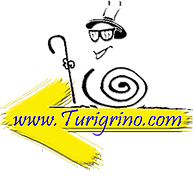 Viajes Turigrino arose in the centre of Galicia to provide personalised services for small groups that want to experience the magic of going on a pilgrimage to Santiago de Compostela, with the tranquillity that comes from having everything organised, and only having to worry about enjoying the Camino and all of its charm.
We specialise in organising VIP Trips along the Camino de Santiago; our main goal is making you live Your dreams.
It doesn't matter whether you're a man or a woman, young or old, we promise to make your pilgrimage special. To that end, we offer different tours in which you'll always enjoy personalised care, safety, quality accommodation within the "Rural Tourism" sector, Good Food, a Support Vehicle throughout your pilgrimage, which will look after your luggage between one overnight stay and another; at the same time, it will accompany pilgrims during the day to cater to their needs, providing water, fruit, medication and, most importantly, moral support so that you never run out of strength and can complete your goal.

https://www.turigrino.com