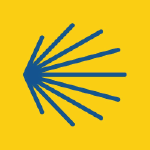 A travel agency specialising in the Camino de Santiago. We are from Galicia and know the Camino better than anyone else. That is why we best choice for providing you with a unique experience.
We have a young and dynamic team of Camino experts. What motivates us the most is the joy of conveying to travellers the emotion and enthusiasm of helping them to discover our region with its scenery, cuisine, and thousand-year-old culture.
Tu Buen Camino is known for organising accessible routes for all types of travellers, which can be modified in accordance with each person's preferences or needs. We make sure that we offer you the maximum comfort and excellent service in all our products, so that you do not have to worry about anything.