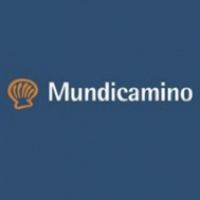 Our website www.mundicamino.com, with more than 20 years' experience, has been, from the beginning, a paradigm of information in the field of pilgrimages to Santiago. It occupies, due to its own merit, the first positions in the main Internet search engines, with a portfolio of close to 40,000 associated pilgrims from different countries, being known as the Wikipedia of the Camino de Santiago.
We are a booking centre specialising in all the pilgrimage routes, organising customed programmes in all the Caminos de Santiago.
MUNDICAMINO TRAVEL, an agency specialising in unique Camino experiences.
It works with the French, Portuguese, English, Northern, and Primitive Ways, Vía de la Plata, de Fisterra, Kumano Kodo, Via Francigena, and Way of St. Olav. It specialises in religious, cultural, adventure, and rural tourism.