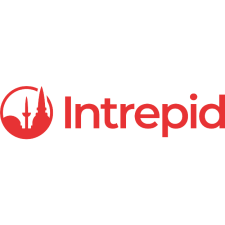 Intrepid Travel is an Australian adventure tourism company that is based in Valencia for all Europe. We are the world's leading adventure travel brand, providing different experiences focussed on sustainable tourism, transporting more than 250,000 passengers per year.
For more than 30 years, we have taken travellers all over the world.
These are more than 30 years of adventures, of visiting new places and old friends, of countless unforgettable moments. More than 30 years of changing the way people see the world, in trips with small groups of intrepid persons sharing similar ideas.
As a responsible company, we have always been committed to being there for our travellers and the communities we visit. We have the mission of creating a positive change by means of the pleasure of travelling. Therefore, you can be confident that when you travel with us, we will not only be there for your first adventure -we will be there every step along the way.