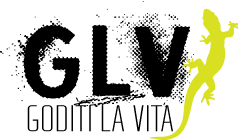 We arose to make your dreams come true: goditilavita.it is the SPA of your free time.
A dynamic, agile, versatile steward who is, above all, available, GoditilaVita is a reality created to provide support for its members by means of the opportunities it opens up for members, offering the possibility of discounts.
You think about contracting the service, GoditilaVita thinks about the rest: you can forget about organisational, management, bureaucratic, inconvenient and dispersive aspects.
Geco Gaudenzio, our blogger, will be delighted to become acquainted with places, people, things, animals (both four- and two-legged ones) for you and guide you during this fantastic experience.

https://www.goditilavita.it/