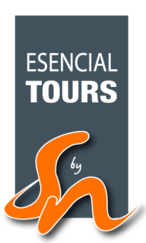 We're an INTERNATIONAL TOUR OPERATOR with a young, dynamic team that are constantly refreshing their training.
We want to be an extension of our clients in any part of the world. Directing and establishing links to fulfil the final objectives of those who've decided to trust in SN Esencial Tours.
We give new meaning to the way of travelling, offering a "different" product in which clients will perceive at all times that their expectations are being satisfied. Our service is the key to our success.
Creativity, dynamism, solutions, commitment, speed and, above all, a lot of enthusiasm is what turns our great range of products into a success. Seeking services to offer alternatives to conventional trips.

https://www.esencialtours.com/es/about-us