10:30 - 11:30 - 12:30 - 13:30 - 16:30 - 17:30 - 18:30

PALACIO DE CONGRESOS Y EXPOSICIONES DE GALICIA
An escape room is a game of physical and mental adventure that consists of locking a group of players in a room where they must solve puzzles and puzzles of all kinds to unravel a story and get away before the end of the time available.
Fairway escape room: The old belongings of a mysterious pilgrim have been found in the cellars of the Compostelaan Palace of Congress, but a fateful curse weighing on them has caused strange phenomena to start happening in the building. Will anyone be able to solve the mystery that these old objects hide in order to restore peace to the building?
A soul in pain wanders through old Europe in search of redemption. Your last stop, Compostela.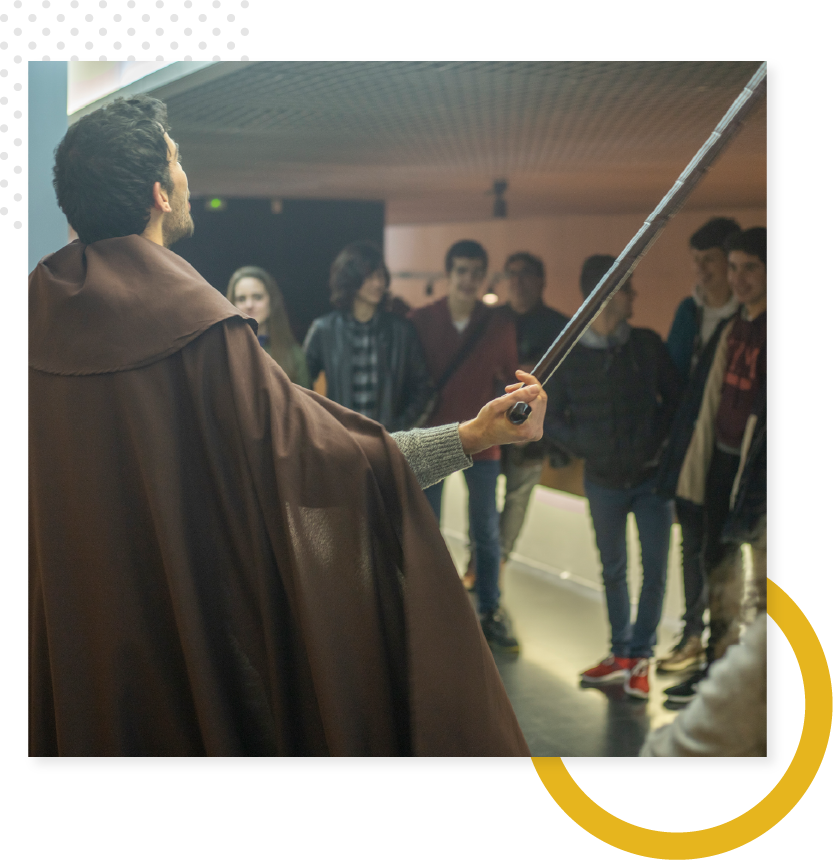 Activity for over 15 years. Children can participate as long as they are accompanied by adults.
Free entrance. Limited places.